To the Very Gates
A script by Stuart White
When Frenchwoman Marie Reille is wrongly arrested and deported as a Jew, her husband, local priest and even police officers battle pig-headed German bureaucracy to save her from death in the Auschwitz gas chambers.
But as the days, then weeks tick away it seems she is doomed. Yet even in the last hours as the cattle truck taking her to the death camp rolls across Poland, in-fighting Nazis are drawn into the struggle over the fate of this one woman.
Based on a hitherto unpublicized true story, To the Very Gates is the passionately moving and gripping story of the frantic race against time to save a young mother from the certain death she faces with indomitable courage.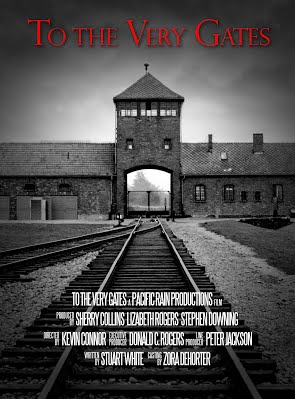 About Us
Documentaries and Film
Evaluating Site Locations
Research
Photographic Compositions
Reviewing Scripts
Logistics: Including housing, transportation and catering
Latest Posts
January 29, 2018
---
December 2, 2017